Spokane Exhibitor Kit – Day of Show Logistics
Spokane Convention Center
CougsFirst! Lead & Exhibitor Private Reception
Invitation Only
Spokane Convention Center
334 W Spokane Falls Blvd, Spokane, WA 99201
Ballroom 111A
Wednesday, November 1, 2023
12:00 pm - 1:30 pm
CougsFirst! Show
Spokane Convention Center
334 W Spokane Falls Blvd, Spokane, WA 99201
Ballroom 100 A-C
Wednesday, November 1, 2023
4:00 pm - 7:30 pm
After Party
Flatstick Pub Spokane
618 W Main Ave, Spokane, WA 99201
November 1, 2023
8:00 pm - 9:30 pm
Continued sections of the Exhibitor Kit
Let's spread the word to Coug nation that this is the biggest WSU event of the year in the Spokane area.
Please use these approved promotional graphics to share on your social media networks and company newsletters.
Feel free to add it to your website as well.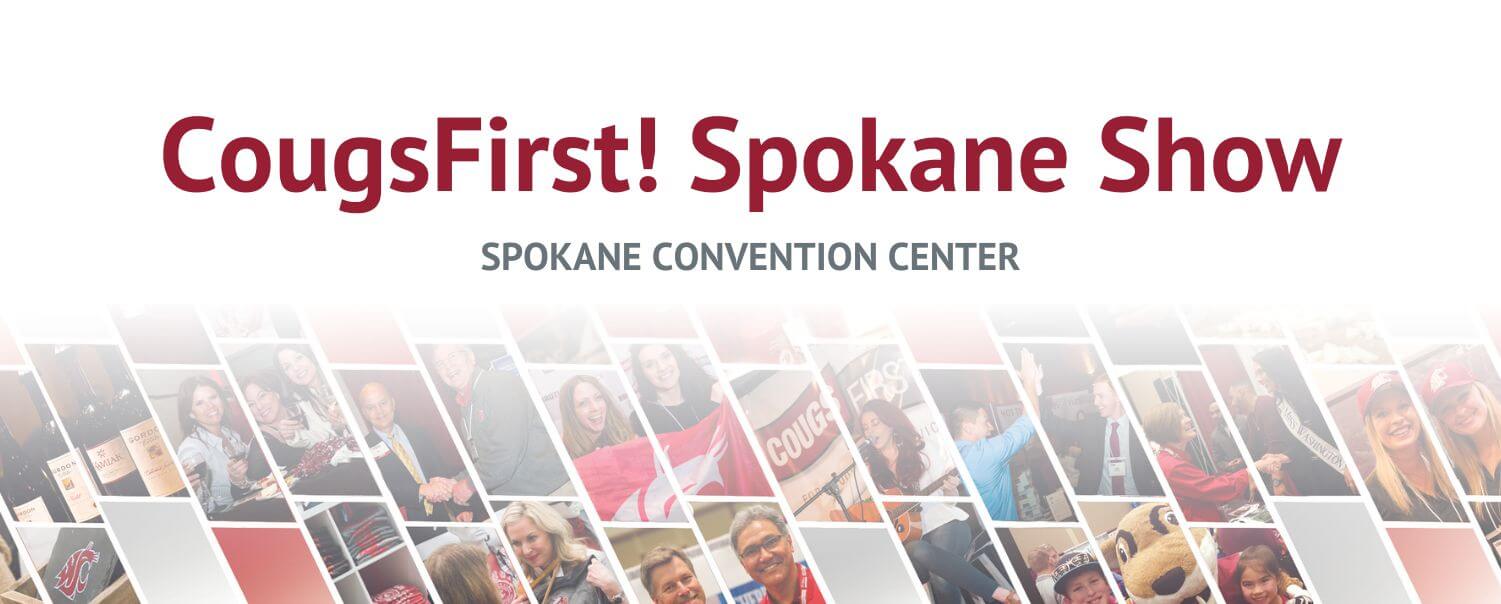 CougsFirst! Lead and Exhibitor Packet should be used for the ease of show preparation and where the CougsFirst! brand is represented.
10'x10' booth space
8' table with black linen
Two chairs
Company ID sign
8' high draped back-wall and 3' high draped sidewalls*
Complimentary Wi-Fi access
**CougsFirst! Cancellation Policy, click here
NOT INCLUDED: Electrical power and AV rental equipment must be
ordered separately and in advance. Deadline to order is October 25, 2023.
**OPTIONAL - Not Required**
Given that the Spokane Show will be on the day after Halloween, and there will be many families attending, we are encouraging Trick or Treating at exhibitor booths.
If you would like to participate, please plan to bring candy for your booth.
Children and families will travel around the Show floor to collect candy and visit booths, which also helps the visibility and reach of your business!
CougsFirst! Spokane Show
Spokane Convention Center, Ballrooms 100 B&C
334 W Spokane Falls Blvd, Spokane, WA 99201
Wednesday, November 1, 2023
4:00 pm - 7:30 pm
Wednesday, November 1, 2023
7:30 pm - 9:30 pm
SPOKANE CONVENTION CENTER
---