CougsFirst! Spokane Show Live Stage
Date & Time
Wednesday, November 1, 2023
4:15 pm - 7:00 pm
Location
Ballroom 100A-C
Spokane Convention Center
334 W Spokane Falls Blvd
Spokane, WA 99201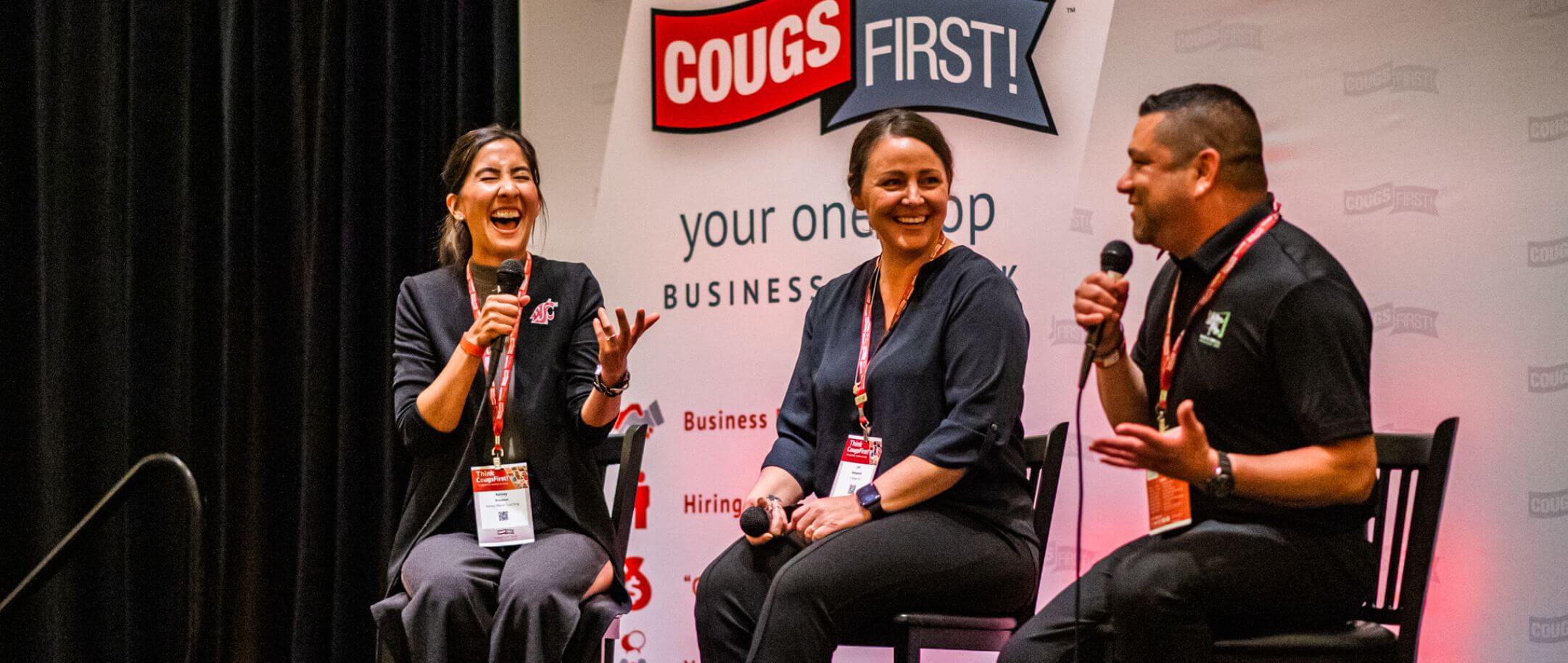 4:15-4:45: Navigating Today's Real Estate Market
Learn from Coug industry experts on how to navigate today's real estate market, across disciplines like mortgage, property management, and buying/selling real estate.
Kelsey Knutson, Podcast Host
CougsFirst!
Pete Chittenden, Chief Operating Officer
DABCO Property Management
Joe Walker, Branch Manager
Cross Country Mortgage, Spokane
Melanie Lange, Realtor
Woodbridge Real Estate, Pullman
5:00-5:30: Inside the Locker Room with Cougfan.com
Get the inside scoop on Cougar Athletics during this interview of current WSU leadership, athletes, and coaches, hosted by Cougfan.com.
Greg Witter, Founder
Cougfan.com
Pat Chun, Athletic Director
Washington State University
Dustin White, Head Coach
Washington State University Men's Golf
Jaden Hicks, Defensive Back
Washington State University Football
5:35-6:00: Financial Literacy
Hear tips and tricks on financial literacy and health from industry leaders in finance and banking. Presented by BECU and moderated by CougsFirst! Podcast host, Kelsey Knutson.
Kelsey Knutson, Podcast Host
CougsFirst!
Mark Kinney, Financial Advisor
BECU
Chris Malde, Chief Investment Officer
Malde Capital Management, LLC
CJ Forster, Financial Advisor
Forster Financial
Tim Kadlec, Managing Partner
Financial Alternatives
6:00 - 6:30 PM: Porter Case
6:30 - 7:00 PM: Andru Gomez