CougsFirst! Show Thought Leadership
Date & Time
Friday May 12, 2023
4:30 pm - 6:30 pm
Location
Hyatt Regency, Bellevue
900 Bellevue Way NE,
Bellevue, WA 98004
Get Directions
FAQs
Parking
May 12, 2023
Take the chance to connect with Cougs who are looking for full-time jobs or internships at the Career Expo.
You can also exhibit at the CougsFirst! Show to showcase your products and services to a passionate audience.
6 Reasons Why To Attend a Career Expo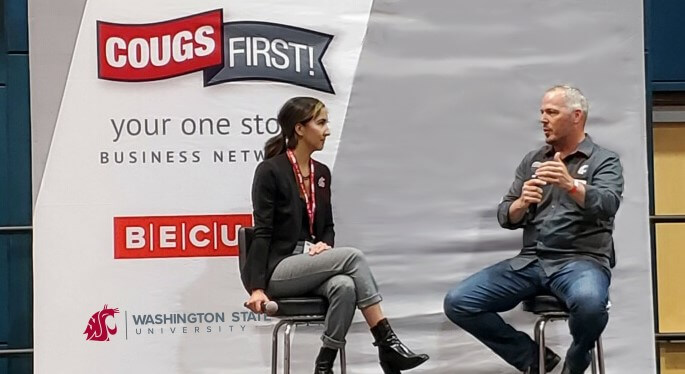 First Session: From Student Athlete to CEO
A conversation with Pullman Regional Hospital CEO, Matt Forge, discussing his journey as a
Student Athlete and how he got into executive-level leadership in the Healthcare industry.
Second Session: Inside the Locker Room
Cougfan.com will be interviewing current and former WSU athletes and coaches about their
time in a Cougar uniform.
Third Session: How to Turn Cougs Into Clients
Jen Gangwish (CEO of College Hill) and Matt Miera (Owner of Marco Polo Bar & Grill) will
have a conversation with Kelsey Knutson about how to leverage the Cougar community
and network to grow your business.