CougsFirst! Show Thought Leadership Speakers – BACKUP
Date & Time
Friday May 12, 2023
1:30 pm - 3:00 pm
Location
Hyatt Regency, Bellevue
900 Bellevue Way NE,
Bellevue, WA 98004
Get Directions
FAQs
Parking
May 12, 2023
Take the chance to connect with Cougs who are looking for full-time jobs or internships at the Career Expo.
You can also exhibit at the CougsFirst! Show to showcase your products and services to a passionate audience.
6 Reasons Why To Attend a Career Expo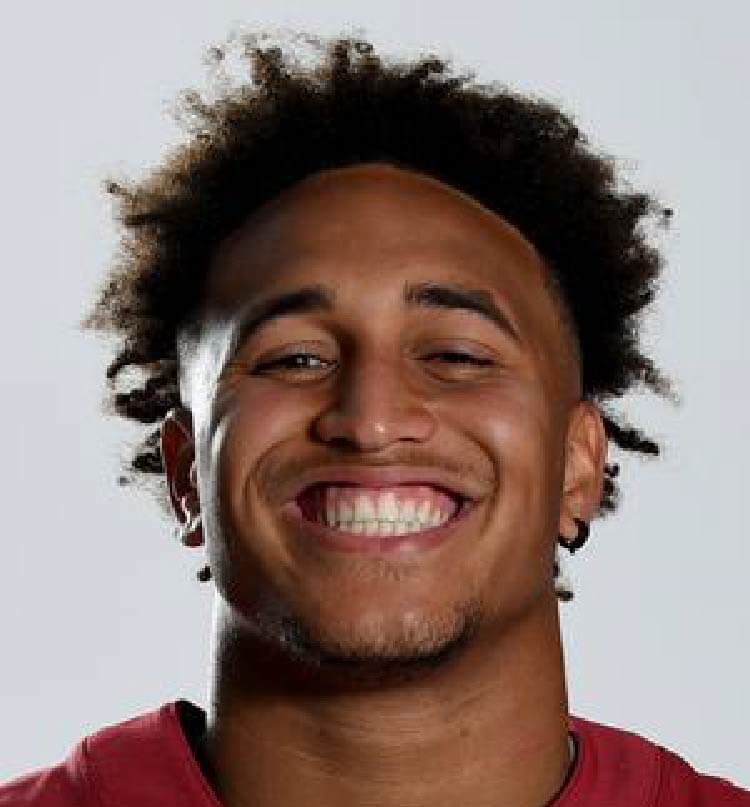 Thought Leadership Moderators
Named to All-Pac-12 Conference Second Team…started all 13 games…made 34 tackles with four tackles-for-loss and two sacks…recorded three pass breakups…tied for second in Pac-12 with 11 quarterback hits…named to Rotary Lombardi Award Watch List (Top OL or DL), Bednarik Award Watch List (Outstanding Defensive Player), Bronko Nagurski Trophy Watch List (Defensive Player of the Year)…named to Preseason All-Pac-12 First Team (Media, Athlon, Phil Steele)…recorded one sack in season-opening win over Idaho…batted down a pass and recorded three quarterback hurries in win at No. 19 Wisconsin…shared a tackle-for-loss in win over Colorado State…had two stops and batted down a pass against No. 15 Oregon…made two tackles and one quarterback hurry in win over Cal…made four tackles including one for loss at No. 6 USC…made season-high eight tackles with one sack and one pass batted down at Oregon State…made two tackles and one quarterback hurry in win at Stanford…recorded five stops and one quarterback hurry in win over Arizona State…made four tackles and two quarterback hurries in win at Arizona…recorded a quarterback hurry in Apple Cup…made three stops against Fresno State in LA Bowl.
Greg Witter
Co-Founder/Publisher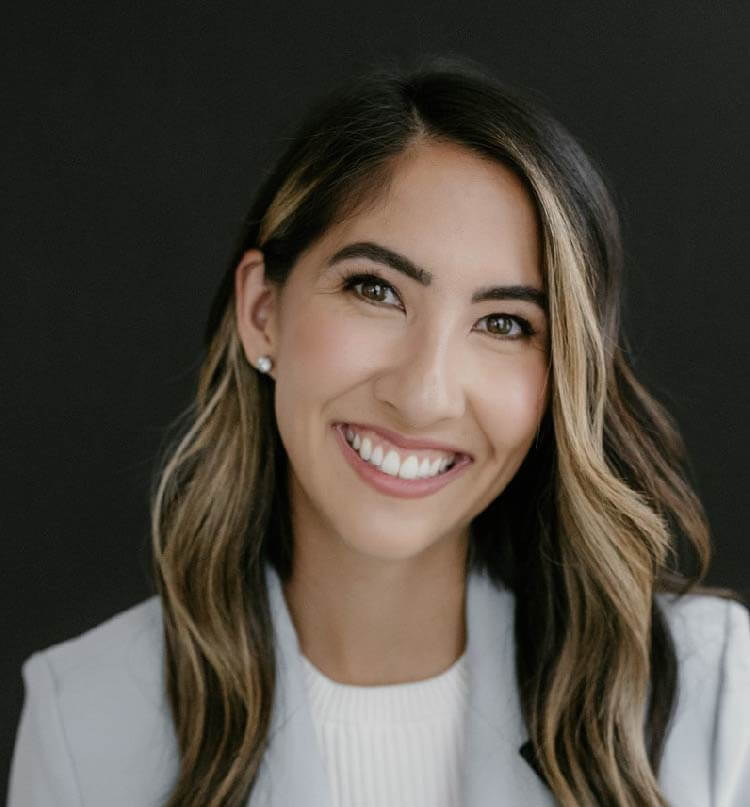 Kelsey Knutson
Business Coach
I'm a business coach, podcast host, public speaker, community builder, and all around hype woman.
I'll try to keep this short but the truth is, I'm like a cat who's lived many lives. I studied Entrepreneurship in college, consulted on small businesses, went to beauty school, opened my own salon, closed my salon, and now I'm here.
And yes, A LOT happened in the nooks and crannies of that timeline, but the main take away is this: I'm a small business owner with big dreams. I use my mix of education and experience to help people run a more efficient business. Which means more time for the things that matter most to you.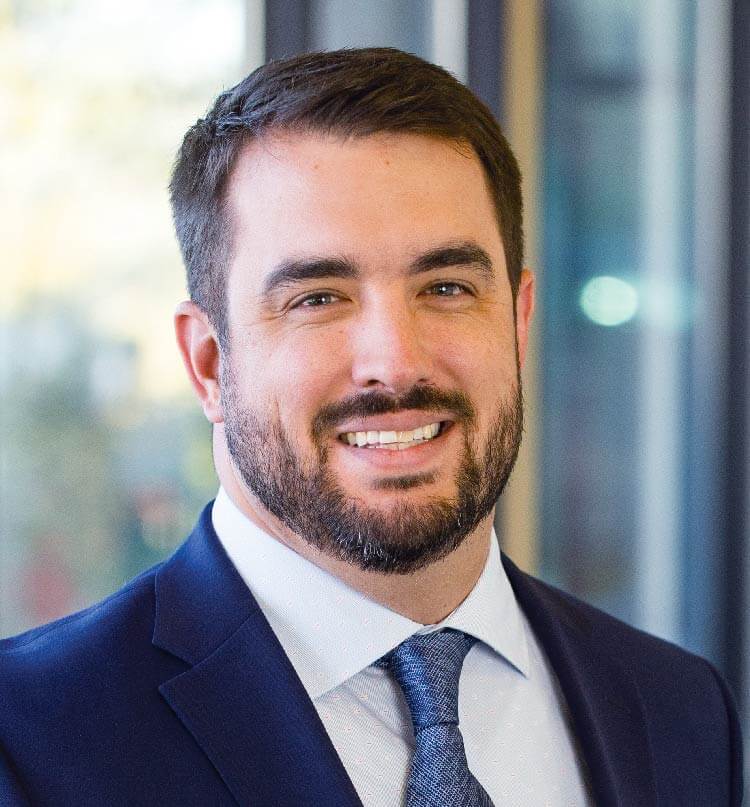 Thought Leadership Panelists
Matt Forge is Pullman Regional Hospital's CEO. Born and raised in Lewiston, ID, Matt has served as President & CEO of Osceola Medical Center in Osceola, WI and as Chief Administrative Officer for Essentia Health. While at Essentia, he oversaw St. Mary's and Clearwater Valley Hospital and Clinics in Orofino and Cottonwood, ID.
Matt earned a Master of Healthcare Administration degree from the University of Minnesota's School of Public Health and a Bachelor of Science degree from the University of Idaho, College of Business.
Matt arrived in Pullman in August of 2022; he was officially named CEO November 2, 2022.
His education and career path have taken him across the US but Matt will be the first to tell you this is exactly where he's supposed to be. Healthcare has been his life's passion, and using his position, talents and influence to directly impact a
community's wellbeing is his life's mission.
He loves playing basketball, loves spending time with his family (who still lives in Lewiston) and loves the outdoors.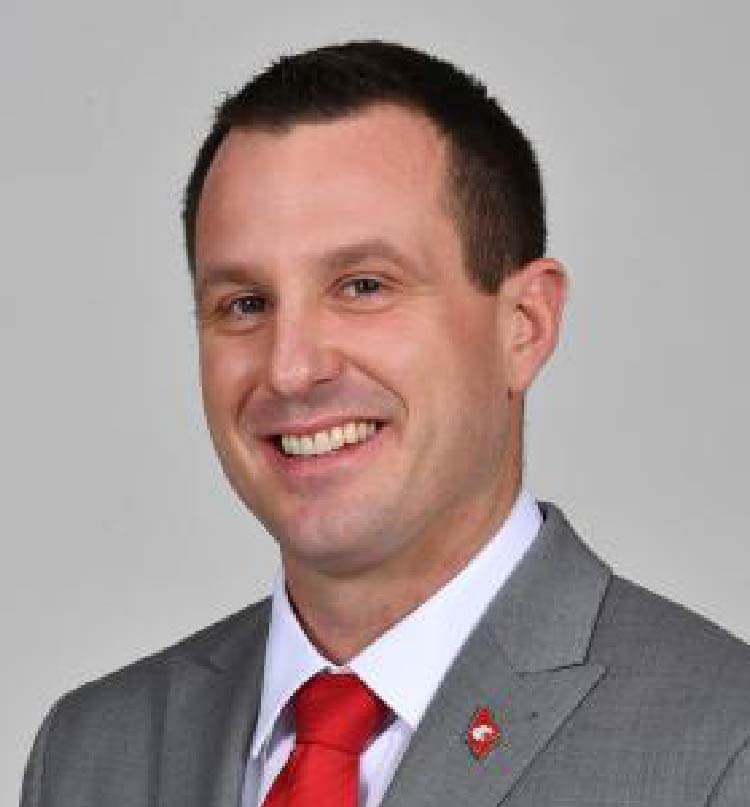 Jake Dickert
Football Head Coach
Washington State University Director of Athletics announced Nov. 27, 2021 that Jake Dickert had been named Head Football Coach. Dickert became the 34th head football coach in
program history.
Under Dickert's leadership, the Cougar defense was a huge spark in 2021, leading the Pac-12 with 29 takeaways, fifth-most nationally, while also leading the Pac-12 and tied for ninth nationally in turnover margin. Last season, 14 players earned All-Pac-12 honors including first-team selections in right tackle Abraham Lucas, kicker Dean Janikowski and EDGE Ron Stone Jr. while punter Nick Haberer was named a Freshman All-American. In the 2022 NFL Draft, offensive lineman Abraham Lucas was selected in the second round by the Seattle Seahawks and cornerback Jaylen Watson went in the seventh round to the Kansas City Chiefs.
Entering the 2021 season, Dickert was in his second year as WSU's defensive coordinator and linebackers coach. In his first season in Pullman, the Washington State defense produced four All-Pac-12 Conference selections and led the league with eight forced fumbles and was fourth in rush defense (154.8), a 30-yard improvement from the previous season.
Dickert arrived at WSU after working three seasons at the University of Wyoming (2017-19) including the 2019 campaign as the defensive coordinator while working with the linebackers and safeties.
He played football at Wisconsin-Stevens Point from 2002-06 where he earned All-Wisconsin Intercollegiate Athletic Conference (WIAC) honors as a wide receiver his senior season of 2006 and was named his team's Wide Receiver of the Year both his junior and senior seasons. Dickert earned his bachelor's degree in secondary math education from Wisconsin-Stevens Point in 2007, and completed his master's degree in general education, also from UW-Stevens Point in 2009.
He and his wife, Candice, have three children, daughter Rylee and sons Jett and Jace.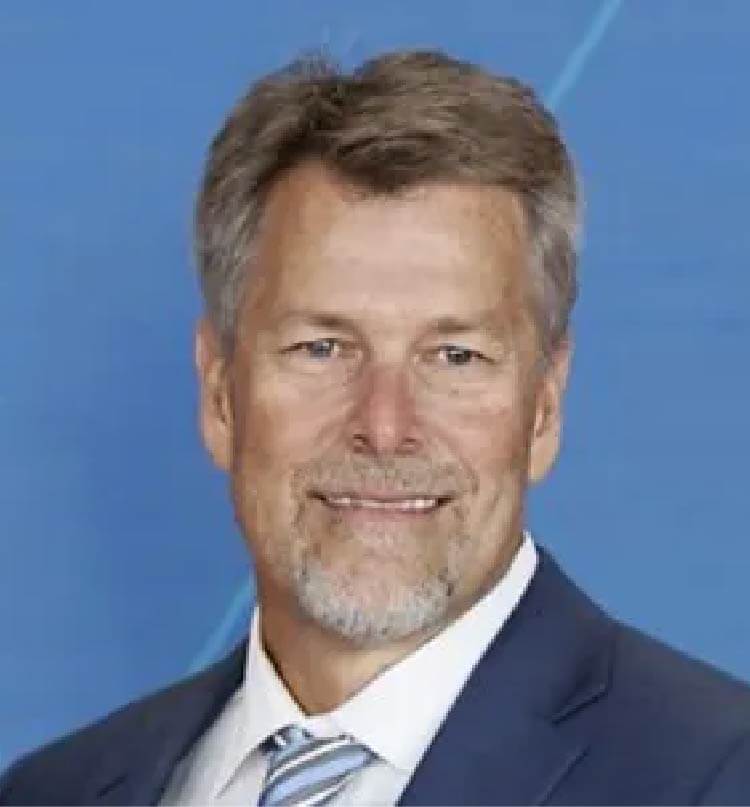 Robbie Tobeck
Executive Vice President
Robbie Tobeck is the executive vice president of USI Insurance. He is also a founding member of the Cougar Collective.
After a successful career at WSU, Robbie signed as an undrafted free agent with the Atlanta Falcons. Robbie went on to have a very successful NFL career that spanned 14 years with both the Seattle Seahawks and the Falcons. Robbie served as an anchor for two Super Bowl teams and was a Pro Bowl selection in 2005. After retiring, Robbie began a successful career in the insurance industry. In addition to serving on the Board of Directors for CC, Robbie is a member of the Pac-12 Alumni Council, and was a founding member of CougsFirst!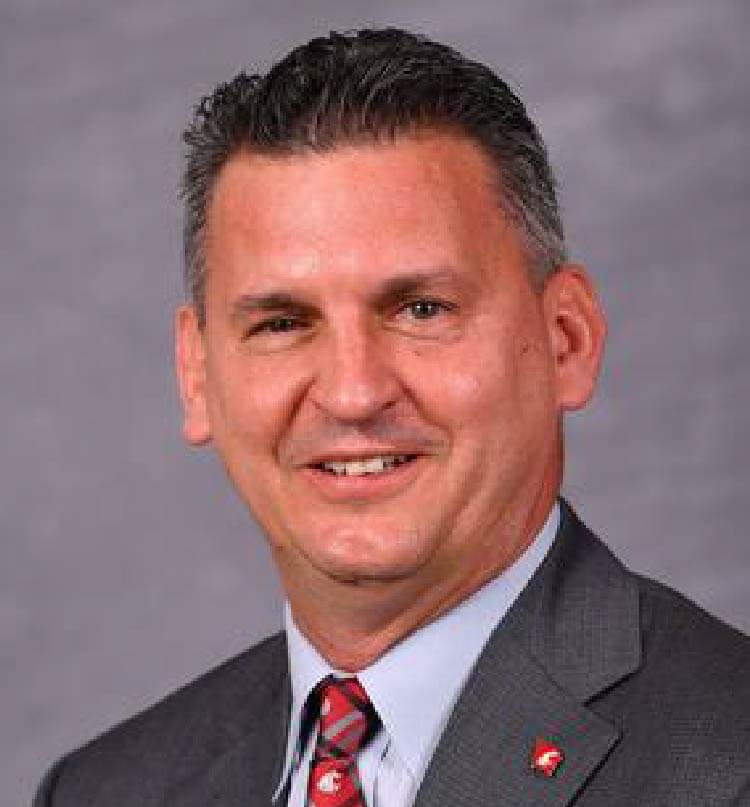 Kyle Smith
Basketball Head Coach
Kyle Smith was named the 19th men's basketball coach in Washington State University history on March 27, 2019.
In his first three seasons at WSU, Smith has rebuilt the Cougars in his image, establishing themselves as an up-and-coming force in the Pac-12 Conference. With the Cougs play, Smith put himself in rarified air at WSU as he has finished his first three seasons on the Palouse at .500 or better joining Tony Bennett as the only Coug head coaches to post .500 or better records in their first three seasons after taking over a sub-.500 club. In addition, he has posted back-to-back winning seasons, the first time in over a decade at WSU.
In 2021-22, his third year on the Palouse, Smith led the Cougs back to heights not seen in over a decade at WSU. At the helm, Smith led his Cougs to a 22-15 overall record while finishing tied for fifth in the Pac-12 at 11-9 in conference play. The 22 wins were the most for the Cougs since the 2010-11 seasons while the it was the first winning season in conference play and the team's best finish in Pac play since the 2007-08 season. With their mark, the Cougs earned the team's first postseason berth in over a decade, earning a trip to the NIT where they would play their way to Madison Square Garden and the tournament's semifinal round.
Additionally, throughout the 2021-22 campaign the Cougs posted the largest win in program history over Idaho and the third largest win in program history, defeating their Palouse rival, 109-61, Nov. 18, 2021. The team would be the first to beat Utah on the road since 1946, winning in Salt Lake City, 77-61, Jan. 8, 2022. In addition, Smith became the first Coug coach to sweep the season series against the Utes all-time. He would tack on a win over Colorado in late January becoming the first WSU coach to sweep the home weekend series against the Mountain Schools. The sweeps would continue as the Cougs swept Stanford and Cal in the Bay Area for the first time since the 1992-93 season.
Born in El Paso, Texas, Smith graduated in 1992 from Hamilton College with a degree in English literature. He also played basketball and helped lead the Continentals to a 26-1 record and the No. 1 ranking in the nation for NCAA Division III as a junior. He shot a school-record 51.3 percent from three-point range and helped Hamilton to an Eastern College Athletic Conference (ECAC) championship.
Smith also earned a master's degree in educational leadership from the University of San Diego, where he began his coaching career. Kyle and his wife, Katie, have three sons, Rocco, Bo and Luke.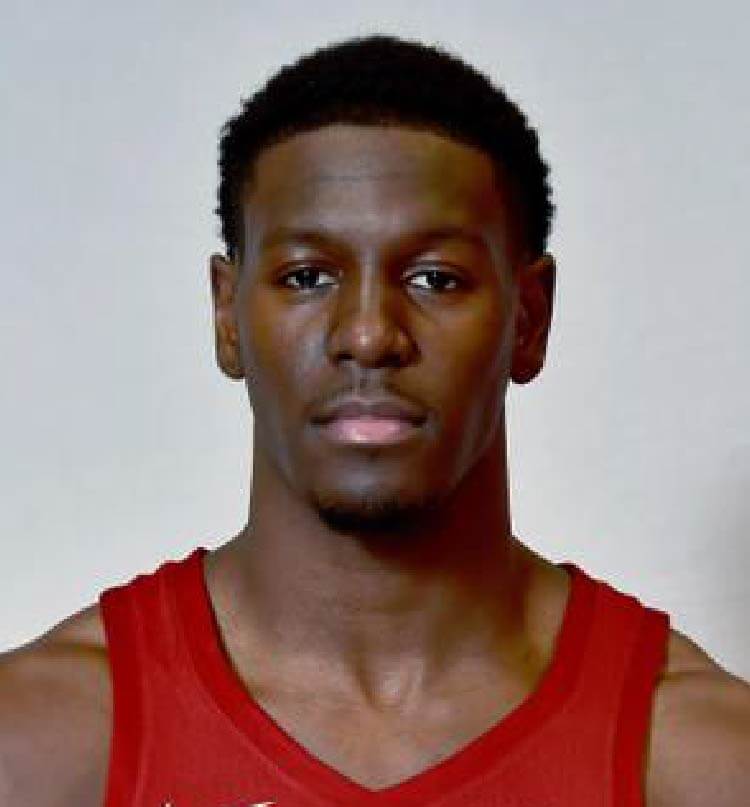 In his second season, averaged 7.7 points (shooting 36.0% from deep) and 3.4 rebounds (doubling his production from the previous season) ... defensively established himself as the Cougs' best perimeter defender with a defensive rating of 97.3 ... scored in double-figures 13 times on the year including a season-best 19 points against South Dakota State ... came up with a conference best 16 points against OSU,  hitting three from deep in the game ... finished the season strong scoring in double-figures in 6 of the final 9 games.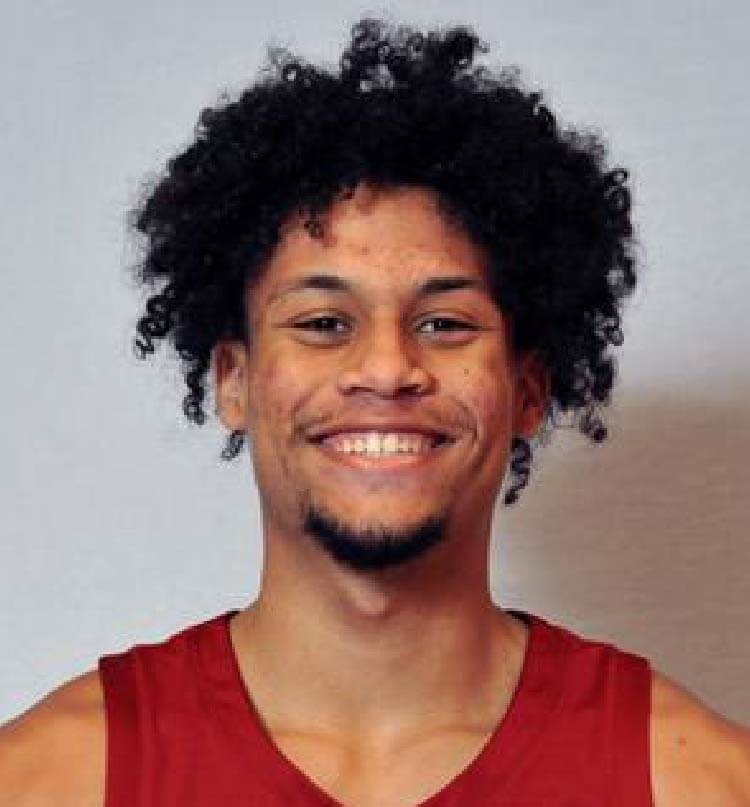 DJ Rodman
Student Athlete
Played in 35 of 37 games on the year while starting two contests ... averaged 4.2 points and 4.1 rebounds per game ... led the team in scoring once netting his first 20+ point performance and first career double-double with 21 points to go with 10 rebounds against Northern Colorado Dec. 18 ... led the team in offensive rating at 118.6 (ranking 134th in the country) ... third on the team on the offensive glass grabbing 8.8% of the o-rbd chances totaling 56 of his 144 rebounds.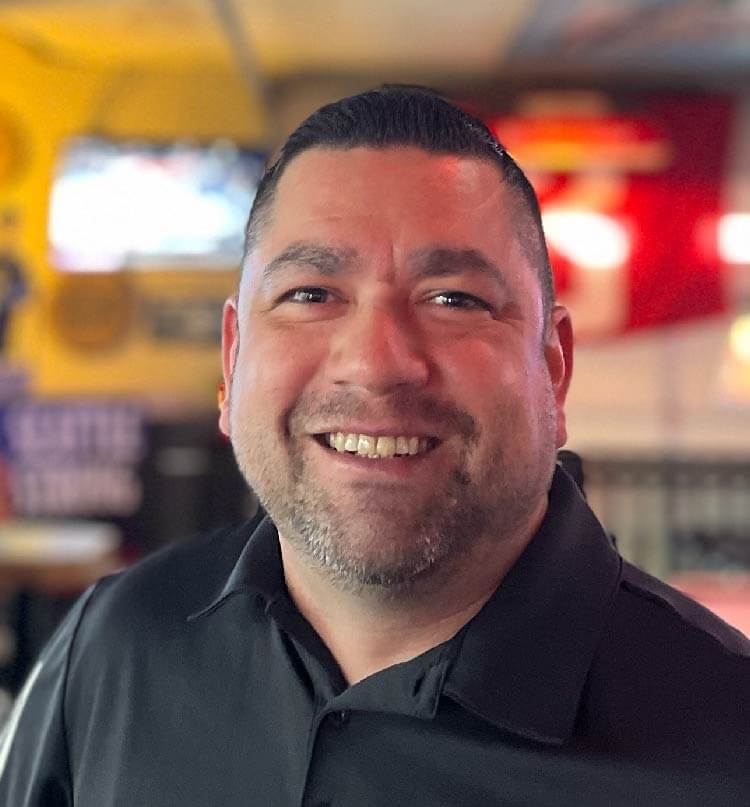 Matt Miera
Owner/Operator
Graduated from Washington State University in 2002 with a degree in Hospitality Business Management. Owner of the Marco Polo Bar & Grill in the historic Georgetown neighborhood in Seattle. The Marco Polo has been opened since 1950, and Matt has owned and operated it for the last 17 years making it the best WSU Coug Bar on the westside of the state. One of the first businesses to join the CougsFirst! network when it first opened. Passionate and very involved in WSU Alumni Association, Cougar Athletic Fund, and the Cougar Collective. Go Cougs!