CougsFirst! Show Brochure – A Message From Tony

Executive Director Message & WSU Alumni Stats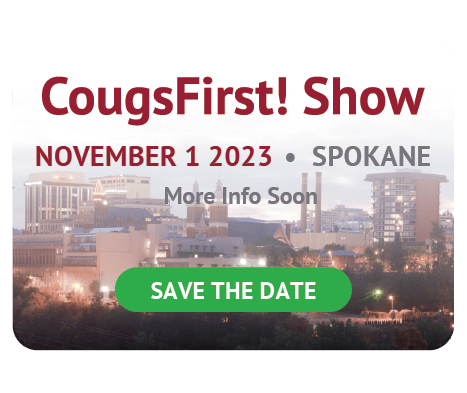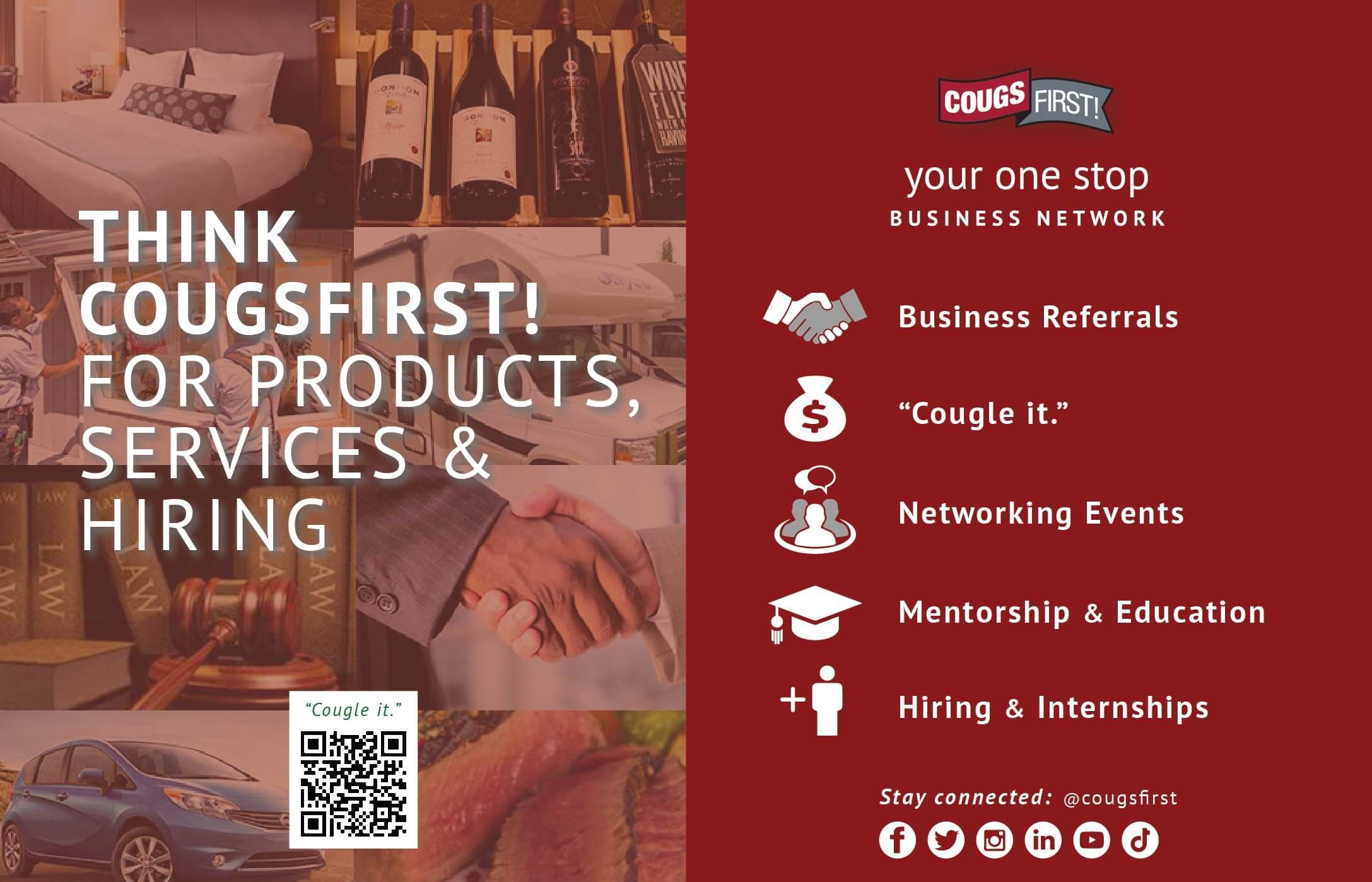 There is not another business network that elicits the same emotion, connection and passion. That's why we ask you to think Cougs first for products and services. Refer Cougs, hire Cougs, and mentor them. Once a Coug, always a Coug- and we take pride in that.
Stay tuned to our e-newsletter and social media for updates and announcements.
NEW CougsFirst! Connect App
Biweekly podcast with business and thought leadership
Monthly after-hour gatherings around Washington state
+ Other opportunities to connect with Cougs, both online and in-person
We encourage you to shop Coug-owned and managed businesses "Cougle it."
Thank you for being part of the CougsFirst! business network and, as always, Go Cougs!
Tony Poston
Executive Director, CougsFirst!
WSU Class of '08