Building a Team Culture with Coach Jake Dickert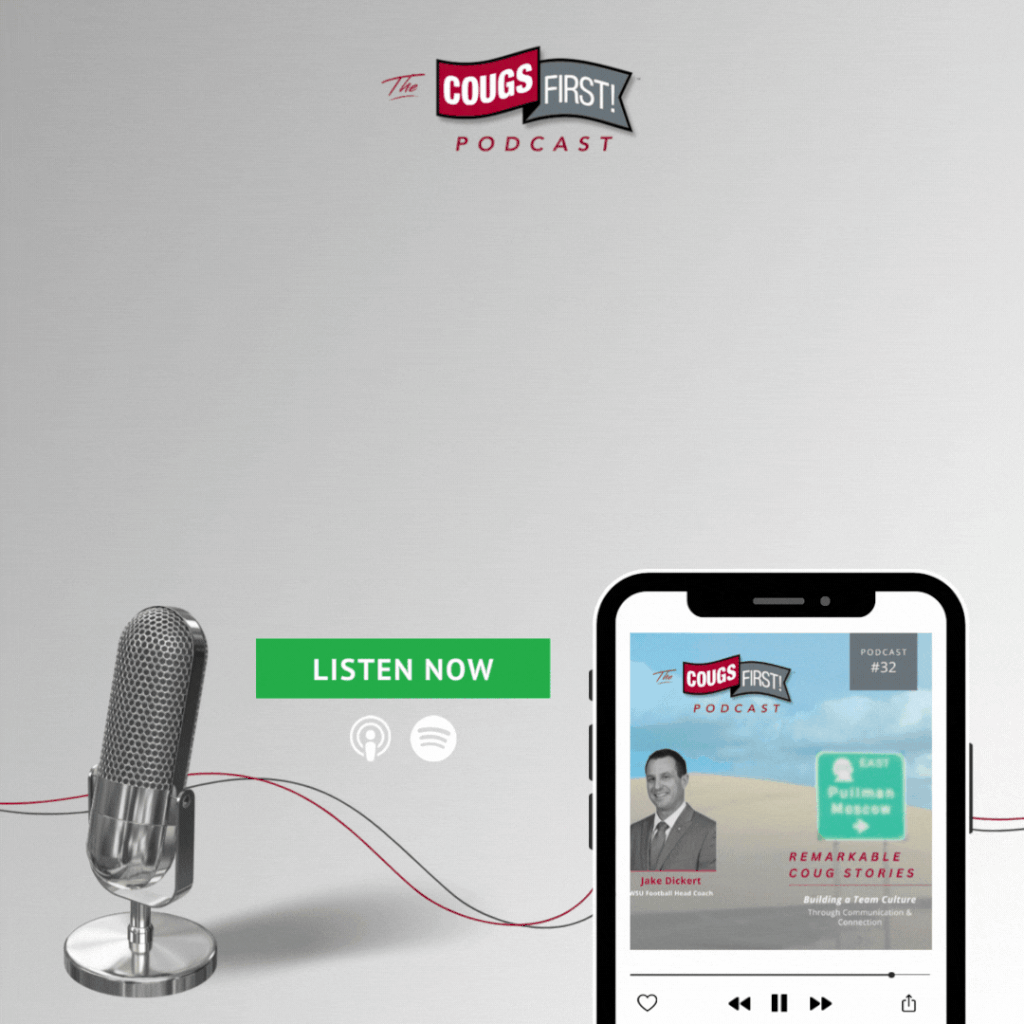 CougsFirst! Podcast EP. 32 – WSU Football Coach Jake Dickert
Behind every great football team is a leader who instills strong core values in every player. A leader that teaches a player skills and mindset work that's applicable on and off the field.
When a team's culture is built on communication, connection, discipline, trust, and respect, you have the key ingredients necessary to make a lasting legacy.
Who is this leader we're alluding to?! If you haven't guessed it– Today, we are talking to the one and only Jake Dickert, Head Football Coach at WSU!
Jake started his college coaching career in 2008. He's since made a name for himself as a mindful and focused leader who truly cares about his players, whether they're winning games in Martin Stadium or navigating campus life.
There's a reason Coach Dickert is in the seat he's in today. And we're talking about how he's building a team culture through communication, connection, and discipline.
We're (of course) chatting all things football – but we're also diving into leadership and creating a team dynamic filled with trust and respect.
Coach Dickert even explains the decisions behind who plays on game day, how he instills core values with the team, the power of creating a clear vision, and what he'd be doing now if he wasn't the head football coach!
Leadership isn't easy, but Jake makes it look that way! He is filled with deep insights and actionable advice –- so don't miss this episode!
Practice, Practice, Practice
"I tell these guys all the time that winning is really hard. And that's why we celebrate so much when we win, because we've invested so much into that moment to get it done. So there's a lot of earned trust when you get out on that field. And I think any player, former alumni that listens to this has a lot of blood, sweat and tears. Because Football is a game you will practice infinitely times more than you'll ever play. Right? But have you prepared for those moments? To be ready? You know, for those 12 opportunities that you're granted a year."
Building the WSU Football Culture in Pullman
"Culture to us, is a collection of how we do things, right? How we communicate, how we respond to adversity, you know, how we handle ourselves in relationships in the academic settings. That's the culture within your program. I'm really proud of it. We're working hard to preserve it. And the number one building up culture is connection. Okay, and I think Pullman is a special place to do that."
Process Driven Culture
"It might seem weird from a coach, but I do think goals are overrated. You know, I think goals sometimes are things that are outcome driven, instead of process driven. What I think as a society, we want to live in a microwave society, we want instant results, we want instant success. But your work your life, your job is like being in a slow cooker, it takes time. You know, so love the process, love the challenge of waking up every day and trying to be your best. Knowing that failure might ensue. I might not get to where I want. I might never get to where I'm going. But I can't judge the success or the failure of what I'm doing just based on the long term process, but I do think gotta be really convicted in the vision of what you want to become."
---
Where to Find Coach Dickert & WSU Football:
Instagram: https://www.instagram.com/wsucougarfb/
Twitter: https://twitter.com/wsucougarfb
Twitter: https://twitter.com/CoachDickert
BUY TICKETS FOR A HOME GAME THIS SEASON HERE!
---
Tune in to Talkin' Cougars!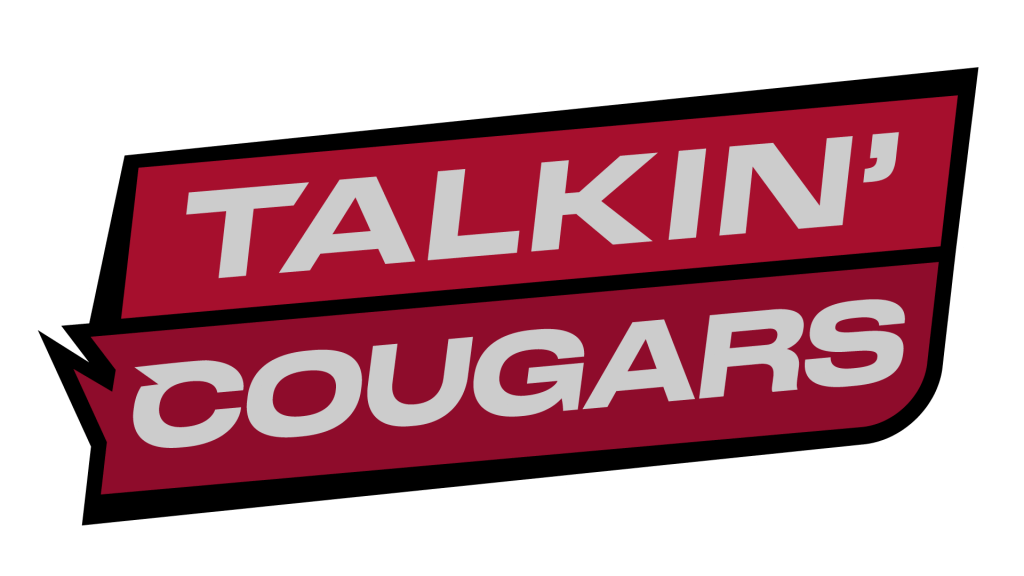 Make sure to tune in or record Talkin' Cougars this football season, only on ROOT Sports!
Hosts and former Coug stars, Michael Bumpus and Alex Brink, will break down every game while setting up next week's match up. Insight and analysis from the experts, plus special guests each week will have you ready, as it's Cougs vs. Everybody this season!
Catch Talkin' Cougars on Thursdays at 4:30 PM on ROOT Sports, starting August 24th.
---
Like what you heard? Listen to more remarkable Coug stories here!
Connect with us!
Facebook | Twitter | Instagram | TikTok