Support Pullman Businesses This Fall

Make a Trip to Pullman This Fall & Think CougsFirst!
Many fun events are coming up soon in Pullman, including the National Lentil Festival, WSU Week of Welcome, Cougar Football Saturdays, and more!
We encourage you to Think CougsFirst! and support local Pullman businesses while you're in town. Find below a list of member businesses to visit and search the CougsFirst! Business Directory for more.  
---
Apparel, Retail, & Gifts
Arts, Entertainment, & Digital Media
Auto
Consulting & Coaching
Education & Career Services
Food & Drink
Health & Wellness
Insurance & Financial Services
Property Management
Real Estate & Mortgage
Sports & Recreation
Travel & Lodging
Non-Profit & Fundraising
Printing
Exclusively in Pullman
---
*Crimson, Crimson Plus, or Custom Lead Sponsor
Find more businesses that are Coug-owned, -managed, and -affiliated on the CougsFirst! Business Directory.
Remember to tell them CougsFirst! sent you when you visit or reach out!
---
Welcome Physician Residents to Pullman Regional!

Pullman's first class of Family Medicine Physician Residents, Dr. Bolu Olawuyi, Dr. Jeff Ward, and Dr. Mohammed Younes, are now seeing patients at the Family Medicine Residency Center, located inside Pullman Regional Hospital!
The Family Medicine Residency Program is a partnership between Pullman Regional Hospital and Washington State University's Elson S. Floyd College of Medicine. This three year program will help train and retain family medicine physicians in rural areas, like Pullman.
Appointments with physician residents are an hour long, making this a great option for those with chronic health conditions and those who appreciate extra time and assistance with their primary care physician.
Help Cougs Care for Cougs!
Philanthropy is essential as we take steps to ensure Pullman recruits, trains, and is home to doctors of the highest caliber.
Consider contributing to the Family Medicine Residency Program to help support state-of-the-art simulation technology, faculty leadership and programmatic costs.
---
Looking for a Property in Pullman?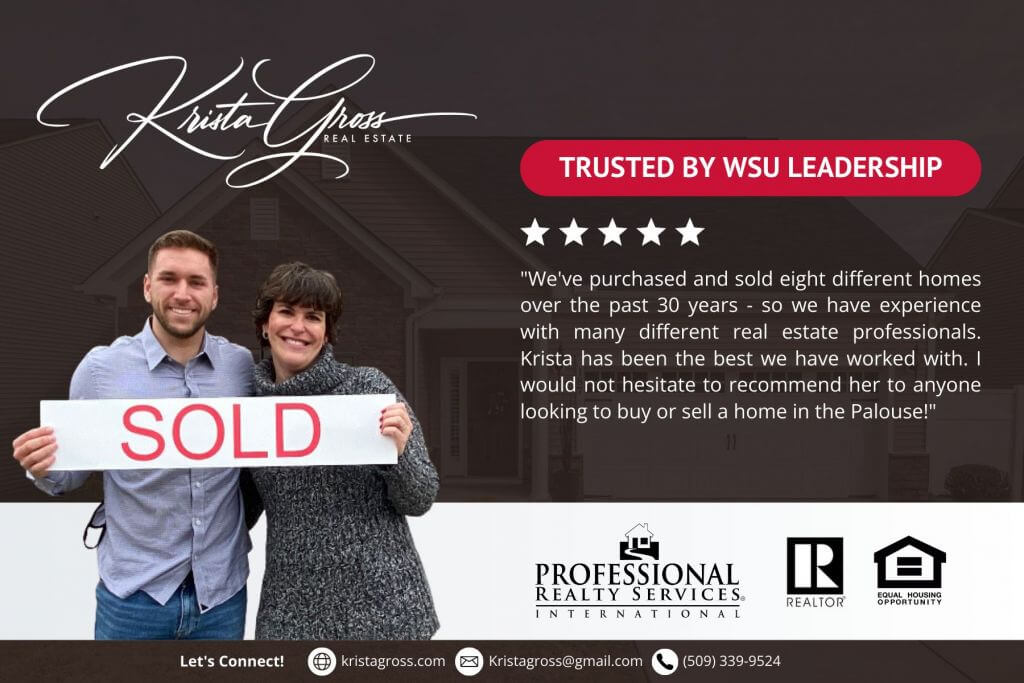 Krista Gross is an accomplished, very involved, and highly recommended real estate professional in the Pullman community.
If you're looking to buy or sell a home in Pullman, contact Krista to help you today!