Think CougsFirst! for Hiring

CougsFirst! is all about Cougs supporting Cougs. We encourage WSU alumni and friends to Think CougsFirst! for not only products and services, but hiring too!
Wouldn't it be great if you could work with more Cougs?
If you have open positions on your team, or if you're looking for a new role, Think CougsFirst!
Discover more about our resources below to help you fill and search for open positions.
---
Search Open Jobs
Did you know that CougsFirst! has a webpage just for open positions at Coug-owned, -managed, and -affiliated businesses? We want to connect more Cougs and help you find your dream job.
Looking for a new opportunity and want to work with fellow Cougs?
We have access to employers in various industries looking for candidates like you!
Search for open positions here.
---
Connect on LinkedIn
You can also leverage the thousands of WSU alumni on LinkedIn to network and find new opportunities.
Post and search in the CougsFirst! LinkedIn group to network with Cougs for your employment needs. Get started now by clicking here.
---
Additional Hiring Resources
There are more ways to work with Cougs!
CougsFirst! can help you network with fellow WSU alumni, find new connections and opportunities, and support you in your career with continued business education.
---
Join the Network & Hire Cougs!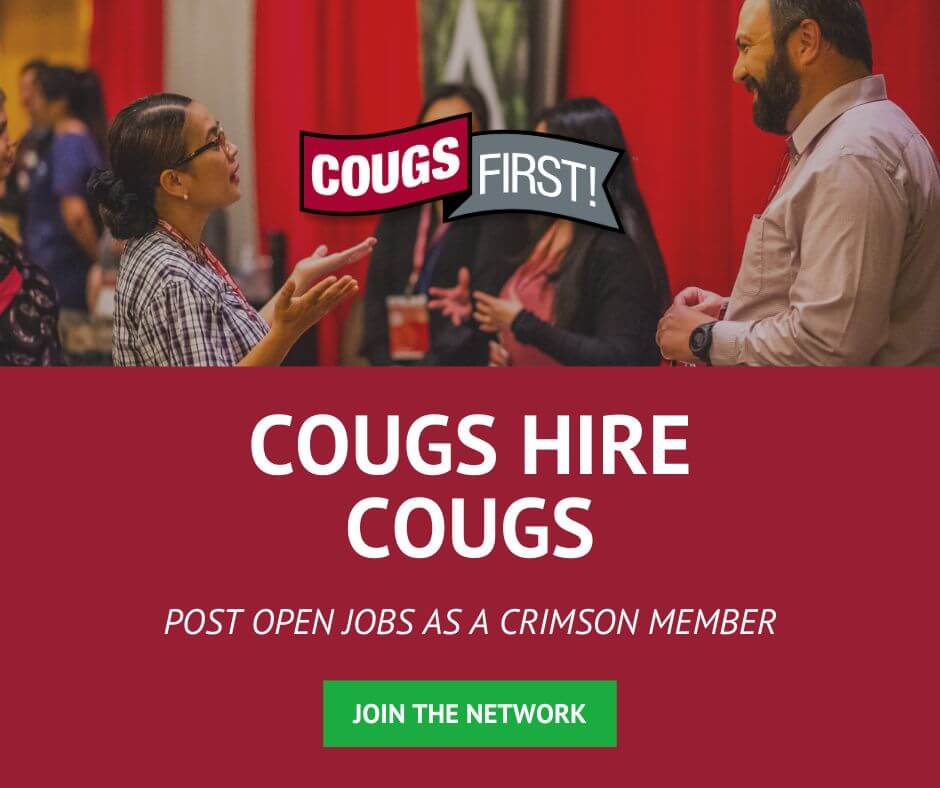 Looking to hire Cougs? Our Crimson, Crimson Plus, and Lead Sponsor members can post open positions via their member hub.