Tons of fun events are coming up soon in Pullman, including WSU Family Weekend, the CougsFirst! QB Classic, the Crimson & Gray Game, WSU Commencement, and more.
We encourage you to Think CougsFirst! and support local Pullman businesses while you're in town. Find below a list of member businesses to visit, as well as upcoming special events and discounts!It's All About Cougs Supporting CougsWhile in the Pullman area, check out our member businesses for your shopping, dining, and more!
Apparel & Gifts
College Hill*
The Coug Store
Crimson and Gray*
Kure and Co
Neill's Flowers & Gifts
Arts & Entertainment
David Patterson - Artist
Dryland Media*
Media by Lance Lee
Pullman Marketing
Washington State University Press*
Auto
Chipman & Taylor Chevrolet
Jess Ford of Pullman
Education & Career Services
Building Blocks Child Care Center*
Challenge-Discover-Learn
WSU Academic Success and Career Center*
WSU Carson College of Business*
WSU Edward R. Murrow College of Communication*
Washington State University Honors College
WSU Human Resource Services*
WSU Systems Leadership*
WSU Student Affairs*
Food & Drink
Birch & Barley
Etsi Bravo
Kamiak Coffee Company
Merry Cellars
Neill's Coffee & Ice Cream
Noshies
Porch Light Pizza
Pullman Good Food Co-op
Round Top Public House
The Coug
The Emporium
WSU Creamery - Ferdinand's Ice Cream Shoppe
Health & Wellness
Rockstar Body Bar
Insurance & Financial Services
Hub International Pullman
Mike Waite with Northwestern Mutual
Real Estate & Mortgage
Cornerstone Properties
Coug Housing / Horizon Realty Advisors
DABCO Property Management*
Melanie Lange - Coldwell Banker Tomlinson*
Professional Realty Services
Woodbridge Real Estate
Sports & Recreation
3Forks Bike Shop
Sanctuary Yoga, Barre, and Dance
Travel & Lodging
Coast Hilltop Inn
Holiday Inn Express & Suites - Pullman
Marriott Pullman Properties, LLC*
Pullman-Moscow Regional Airport*
Non-Profit & Fundraising
Cougar Collective*
WSU Alumni Association*
WSU Cougar Athletic Fund*
Printing
J & H Printing
Exclusively in Pullman
Pullman Chamber of Commerce*
Pullman Regional Hospital*
Schweitzer Engineering Laboratories*
*Crimson, 365, or Custom Lead Sponsor
Finding more businesses that are -owned, -managed and -affiliated with WSU alumni and friends on the CougsFirst! Businesses Directory. Remember to tell them CougsFirst! sent you when you reach out.
For more information and questions, please contact us info@cougsfirst.org.
---
WSU Family Weekend Events & Discounts
Here is a sneak peek of some of the great deals and events happening in Pullman for WSU Family Weekend (March 31st-April 2nd).
March 29th - April 1st from 10:00am - 4:00pm at College Hill 1205 Professional Blvd, Unit 115.
Support local and shop with The CougStore! There will be a free RJ Stone or Cam Ward shirt given to the first 25 customers. Don't miss out!
Inspired Jules at the Arts & Crafts Fair
Julie Sloan, owner of Inspired Jules, will be at the Spring Arts & Crafts Fair this Friday and Saturday! Support a Coug and sorority alumna by purchasing licensed Greek Sorority & permanent infinity jewelry.
Friday, March 31st from 10am-9pm & Saturday, April 1st from 9am-4pm at Beasley Coliseum.
Courtyard Marriott & Residence Inn Discounts
15% Off at Courtyard or Residence Inn Bars | Friday, March 31st and Saturday, April 1st
$99 Sleeping Room - Sunday Hangover Rate | Sunday, April 2nd
Buy one, get one free on services all Family Weekend!
Family Weekend Sale at Kure & Co
Sale racks will be 50% off all weekend and for every purchase of $50 or more, get a reusable shopping bag.
Wine Tasting at Noshies - Featuring Coug Wine
Stop by Noshies on Friday, March 31 4pm-7pm or Saturday, April 1st 2pm-5pm for wine tasting featuring Coug wine and cheese!
Indulge in the rich flavors of the Pacific Northwest and raise a glass with fellow Cougs in a cozy and inviting atmosphere. Our team will guide you through the tasting, sharing their knowledge and passion for these exceptional wines.
Whether you're a Coug alum, a wine connoisseur, or simply looking for a fun night out, this event is not to be missed!
Family Weekend Backyard Bargain Sale
20% off all select merchandise on Crimson & Gray's back patio. Stop by on Saturday, April 1st from 9:00am-6:00pm. The first 20 customers to purchase from the back patio sale will also receive a free hat!
Free Rose for Mom at Neill's Flowers & Gifts
Bring your mom by for a free rose and check out the great selection of gifts at Neill's Flowers & Gifts. Then plan to get a delicious beverage and treat next door at Neill's Coffee & Ice Cream!
---
Coming to Pullman? Book a Flight!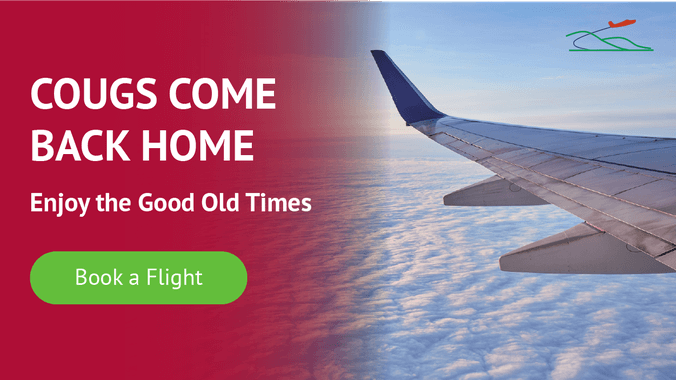 Looking for last-minute flights to or from Pullman? Book your flights through the Pullman-Moscow Regional Airport today!
---
Find a Pullman Apartment or Property Management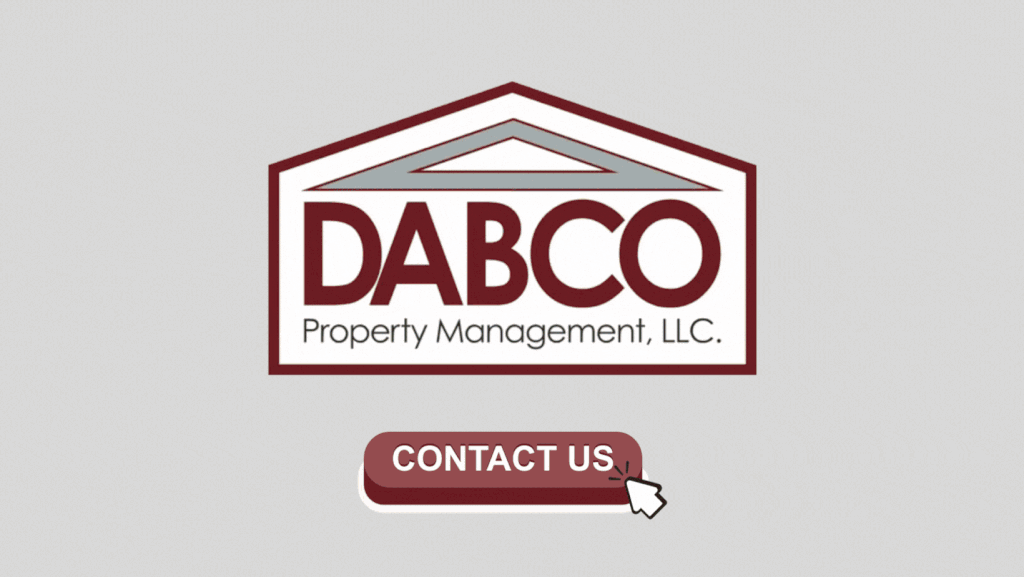 Looking for a Pullman apartment or property management company? Call DABCO today, or swing by their office while you're in town!