Get everything you need for your holiday menu planning!
Add a little Coug love to your Thanksgiving & Apple Cup menu planning. "Cougle it" the CougsFirst! Directory can help you with these needs and more.
Beer & Cider
Event Planning
Food Retail, Catering & Online
Wine
= 365 Sponsor or Custom Lead
---
Finding your way back home for Apple Cup?

Make sure to Think Pullman first, and support CougsFirst! members when in town for the Apple Cup.
---
Why drive when you can fly? 
With the new expansion to the Pullman-Moscow Regional Airport, more flights are now available. Catching a flight to Pullman to watch a game has never been easier.
---
Have you ever wondered what would happen if buffalo chicken dip and chicken pot pies had a baby?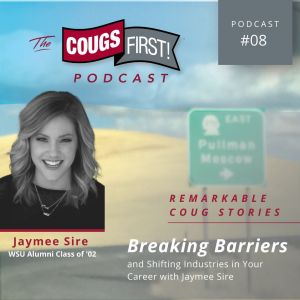 Tune in to Jaymee Sire, she was an Emmy-award winning Food Network Host, President & CEO of E is for Eat, Inc. Learn about cooking and career changes.